Company Name
System Brain Corporation
Representor
President and Chief Executive Officer Tomokazu Kanda
Head office location
Shinjuku Park Tower N30 FL,
Nishi Shinjuku 3-7-1,
Shinjuku City, Tokyo, Japan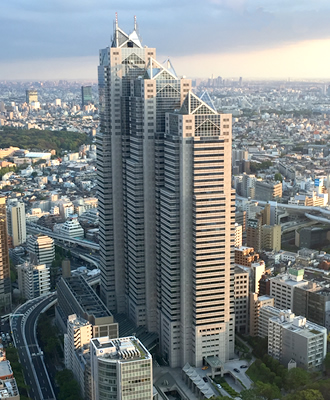 Transaction Bank
Mitsubishi Tokyo UFJ Bank, Iruma Branch.
Kiraboshi Bank, Shinjuku Head Office Sales Department.
Mizuho Bank, Shinjuku New City Center Branch.
Mitsui Sumitomo Bank, Tokorozawa Branch.
DKB Credit Unions, Haneda Branch.
Capital
70,000,000 JPN Yen
Capital reserve
40,000,000 JPN Yen
Membership of professional institutions
Tokyo chamber of commerce
Ministry of the environment challenge 25
Japan trade-related procedure simplification association
Branch office
[Technical Center]
〒350-1305 , Irimagawa 2-32-8 ,Sayama, Saitama
TEL 04-2936-6040 FAX 04-2900-9322
---
[Romania Local Corporation]
System Brain S.R.L.
Suceava – Romania.
Tel:+40(744) 899 090
---
[Malaysia Local Corporation]
NANO SHINE(M)SDN BHD
Suite 21A 8-4、Faber Imperial Court Sheraton Imperial,Jalan Sultan Ismail 50250 Kuala Lumpur, Malaysia
Tel:+603(2721) 2898
Mobile:+6019(357)8386
---
[Sri Lanka Local Corporation]
System Brain Sri Lanka
#272/6, Dharmapala Mawatha,Hokandara Road,Thalawatugoda,(Postal Code: 10116)Sri Lanka.
Tel / Fax: +94112773744
---
[Malaysia SHOWROOM]
NANO SHINE(M)SDN BHD
No 57、Jalan Maarof、Bangsar 59000 Kuala Lumpur
---
[Nepal Local Corporation]
SYSTEM BRAIN CLEANING CORPORATION PVT.LTD.
Biratnagar-2,Morang,Nepal
Tel:+977-21-525872
Mobile:+977-9852029514/9823361817
EMail :
system.brain.cleaning@gmail.com